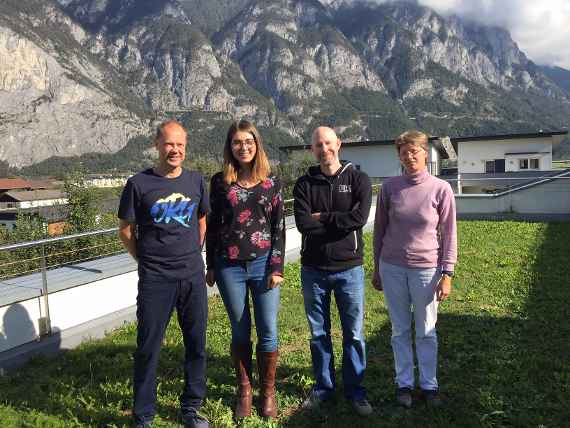 Hello everyone! My name is Kyra Wyllie, and I'm thrilled to be your English Assistant. I grew up in a small town in New Jersey and recently graduated from Montclair State University in January with a Bachelor in Psychology and German. In addition to my Bachelor, I also have a TEFL [Teaching English as a Foreign Language] certification.
Here are some facts about me:
1. This is not my first time in Austria. I studied abroad for one year in Graz. I enjoyed living in Austria so much that I couldn't wait to come back! I currently live in Innsbruck and I love the city so far.
2. I am 23 years old and my birthday is August 7th. Therefore, I am a Leo [Löwe].
3. Music is important to me. I love to sing and steal the microphone at Karaoke. My favorite genres of music are classic rock, indie, and 'throwbacks' from the 90s and early 2000s.
4. I love nature and enjoy walking and hiking. That's why I am so excited to be in beautiful Tyrol! I've never skied before but my goal is to learn how to ski this year.
5. I teach English online to children in China through video call.
6. I love to travel and I am always open to trying new things.
If you ever want to talk, I am always open to having a nice chat. I am also looking forward to learning more about agriculture and nutrition, as well as improving my German and would be interested in visiting some of the classes here. I look forward to getting to know you this year!
Veröffentlicht am 08.10.2019